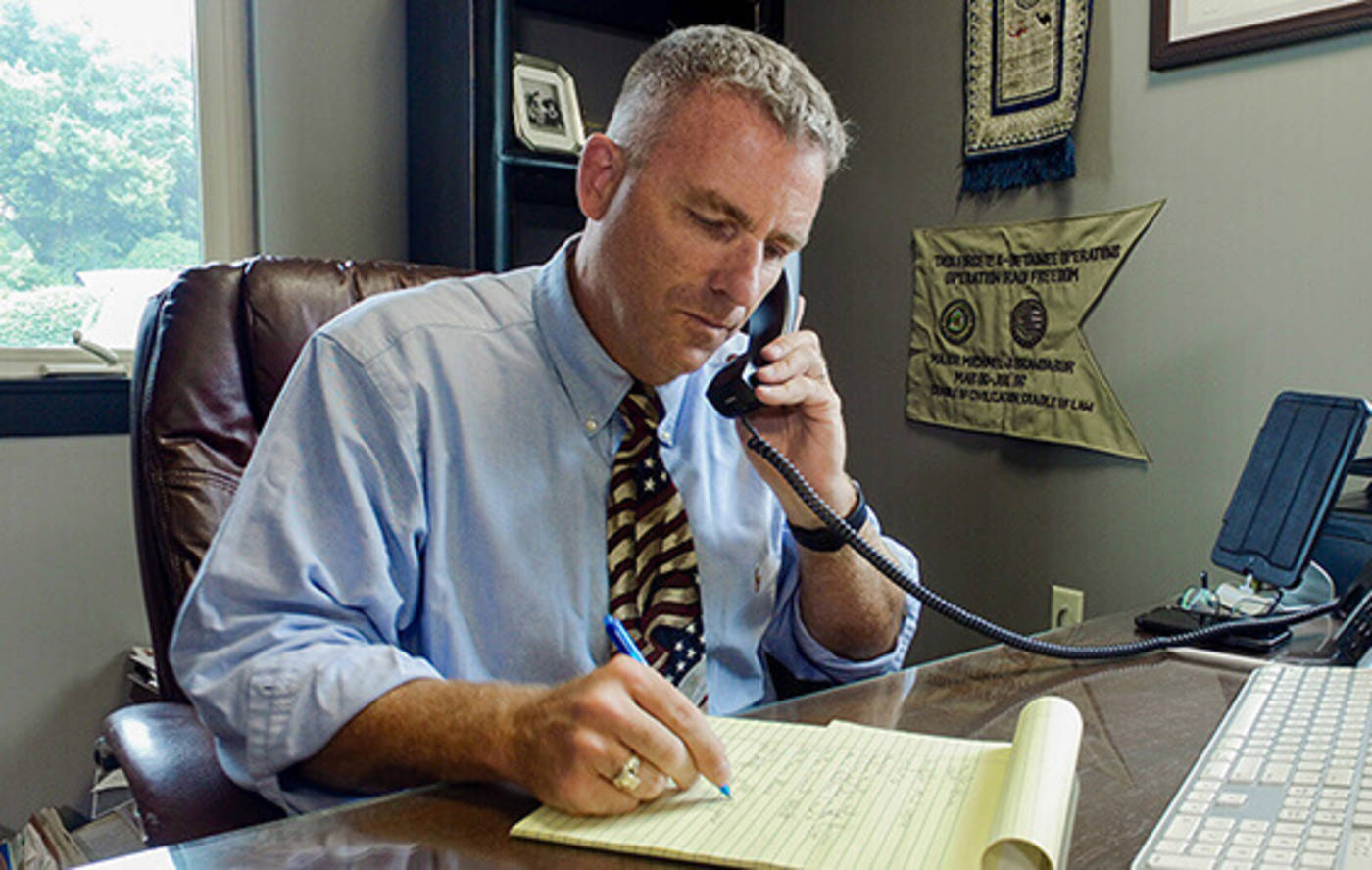 A Decades-Long Career Encompassing a Wide Range of Experiences
I started practicing law in 1996. My career has been filled with a variety of diverse experiences, each of which shaped me into the exceptional attorney I am today. To name just a few of my accomplishments: I served in the military for 28 years, I helped the Japanese government rewrite its constitution so troops could be deployed in Afghanistan after 9/11, and I was awarded the Purple Heart for my prosecution work against Al-Qaeda. In addition, my cases and legal reviews have been published in The New York Times, the Los Angeles Times, and The Washington Post.
No matter what issue you're facing, take it one day at a time. The difficulties you're dealing with now won't last forever. There is a light at the end of the tunnel.
What I Bring to the Table
A Diverse Perspective
I've practiced in courts all across the world, giving me a unique understanding of, and perspective on, legal matters like immigration. In perhaps my most rewarding experience yet, I get to help people become residents and citizens of the United States. This can be life-changing, and that's what motivates me to do everything in my power for my clients. I have the opportunity to really make a difference, and I don't take that lightly.
An Educational Background
I have an M.B.A., which grants me the knowledge necessary to advise business owners throughout Ohio. I've personally run businesses, and I'm passionate about helping others navigate the legal difficulties and disputes they may face as they attempt to build and operate a thriving company.
A Big-Picture Approach
My big-picture approach makes me an excellent partner for those looking to create a plan for the future of their assets or maintain professionalism through a civil dispute. I help my clients understand the long-term implications of the choices they make and the actions they take.
Whether you're facing an immigration case, dealing with a business law issue, planning for the future of your estate, or navigating a civil dispute involving litigation, let me put my experience, knowledge, and distinct skillset to work for you.
What Sets Me Apart
My experience and skills are unmatched, but what truly sets me apart from other attorneys is my dedication to my clients. I build strong relationships with the people I represent so I can understand what they hope to gain out of working with an attorney. Then, I provide perspective, guidance, and a possible path forward.
Tell me your story—I'm here to listen. Together, we can seek the solutions you need to achieve your goals. Schedule a consultation with me today to get started in Hamilton, Ohio. I proudly represent individuals in the surrounding areas of Oxford, Fairfield, Mason, and Cincinnati.
Bar Admissions
Ohio

U.S. District Court for the Southern District of Ohio

U.S. District Court for the Western District of Michigan

U.S. Air Force Court of Criminal Appeals

U.S. Court of Appeals for the Armed Forces (same level as Supreme Court)
Education
J.D. - Northern Kentucky University Chase College of Law, 1996
M.B.A. - University of West Florida, 1991

B.A. - Miami University, 1987

Graduate - U.S. Air Force Judge Advocate General School
Professional Associations & Memberships
Ohio State Bar Association

Butler County Bar Association
Awards